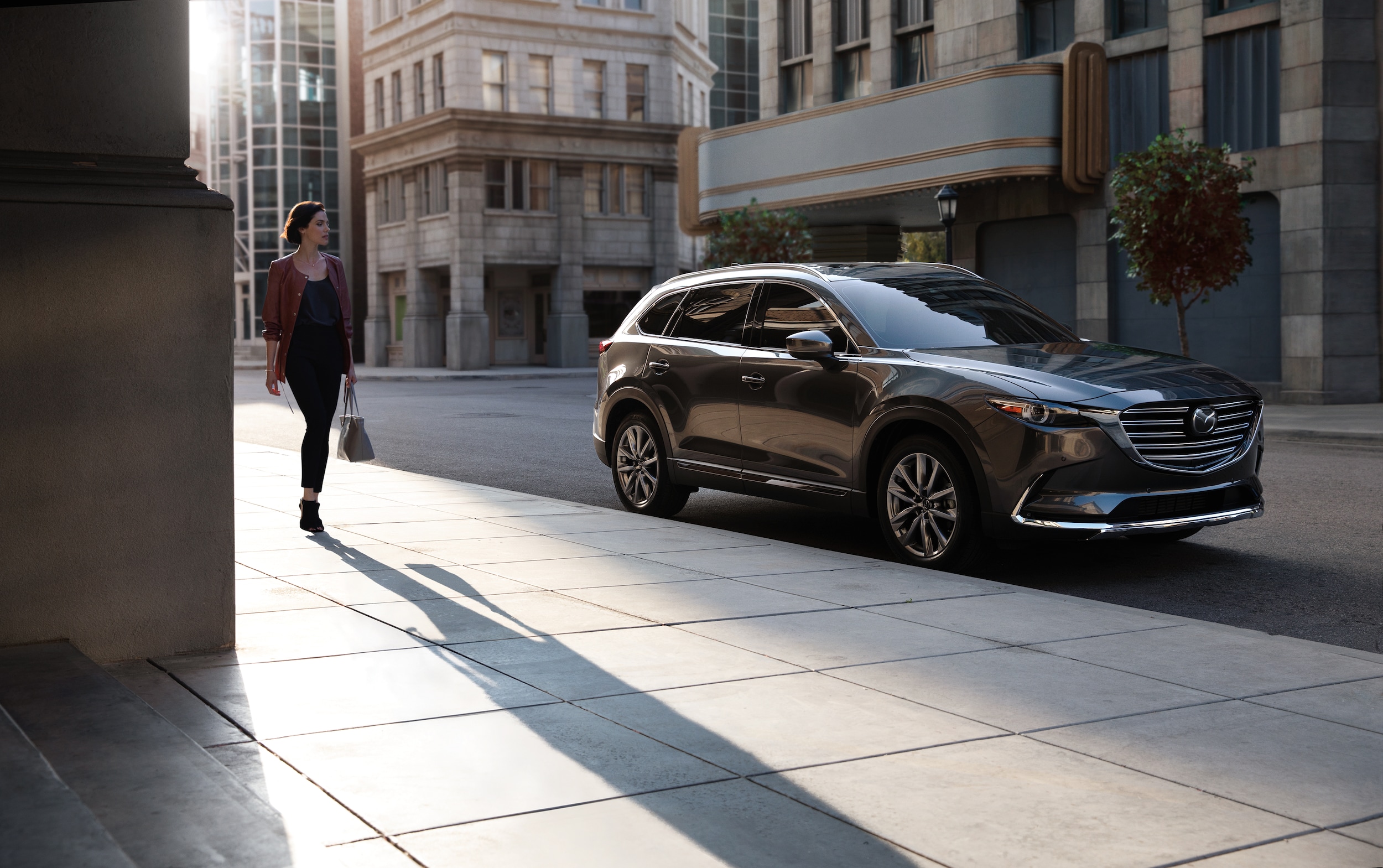 ​If you are looking to turn heads, turn yours no further than the 2019 Mazda CX-9. This elegant and extraordinary SUV is more than just a convenient ride for you and your family. This beautiful model comes in four stunning trims, Sport, Touring, Grand Touring, and Signature. There is a lot to love about the 2019 CX-9. From the way it drives to its elegant interior, you'll be drawn in from the moment you lay eyes on it.
Effortless Connectivity
The 2019 Mazda CX-9 is made to keep you connected to what matters most. You can easily maneuver through the touch screen to access all your favorite entertainment features. There is a multifunction Commander control, voice commands, and MAZDA CONNECT™ display. Everything you need is in your line of sight, so you can focus on the road ahead.
Enjoyable Performance
Every time you get behind the wheel you'll have something to look forward to. The Mazda CX-9 not only look beautiful but it performs effortlessly. While most engines get lots of their power in the upper RPM range, the CX-9 is created to give you more torque at lower RPMs, which is where you spend the majority of your drive time. You can access 310 pound to feet of torque at 2,000 RPM!
Stunning Design
The 2019 Mazda CX-9 is designed to stand out through every detail. The Mazda CX-9 features supple Nappa Leather, sculpted aluminum and genuine Santos Rosewood. The lines are sleek and come together harmoniously. The colors are a pleasure to look at and will leave you relaxed as you arrive at your next destination. This three-row SUV has comfort for all, so matter the seat you choose you'll sit back and relax.
Driving is about more than getting from place to place, it's about creating an experience along the way.