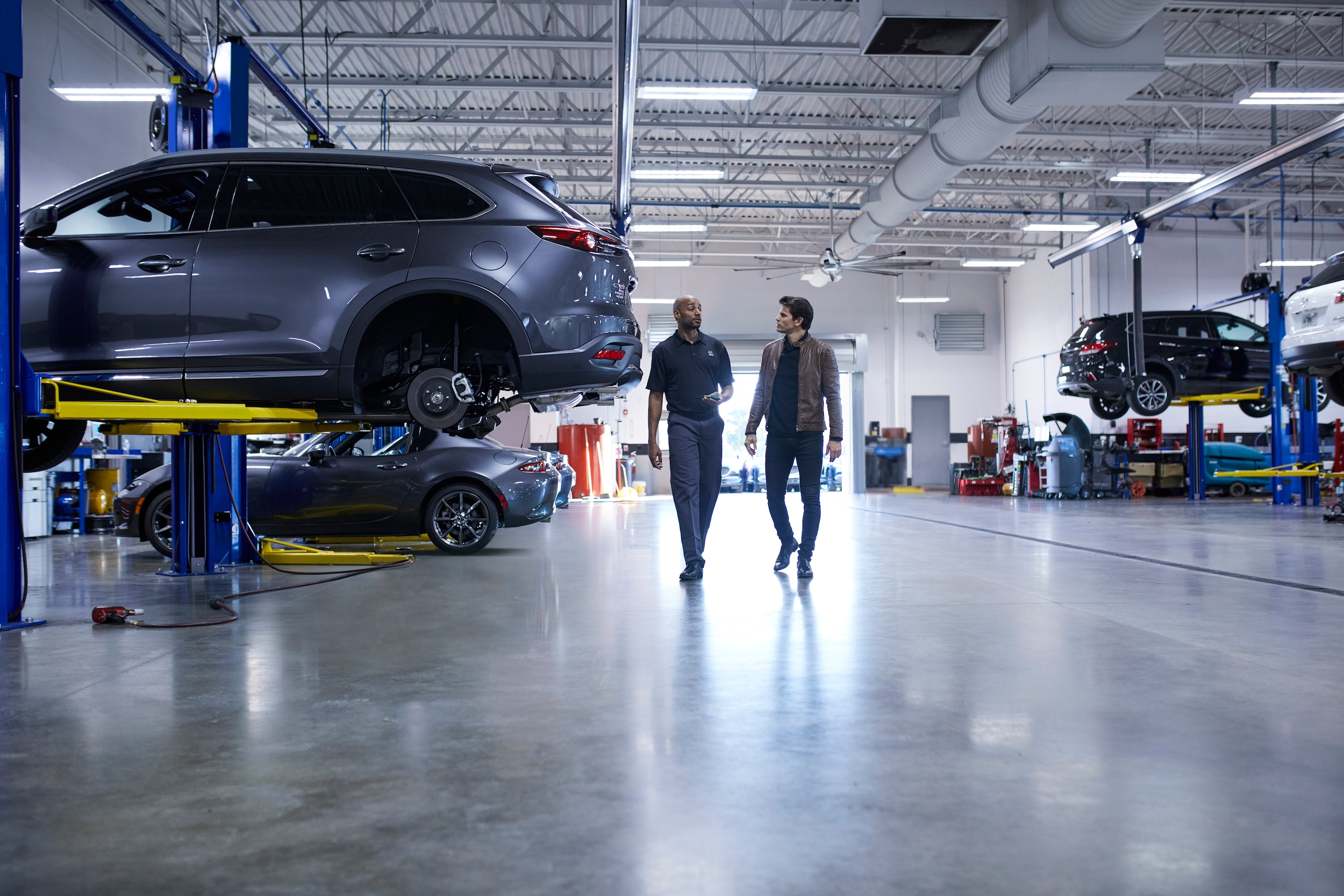 ?
For your, Mazda to run efficiently, safely, and for longer, it is important to not skip out on routine services and maintenance. We know that getting your vehicle serviced might not be at the top of your to-do list, but we encourage you not to wait as this can cause more costly damages down the line. If you are a New Milford Mazda customer, you can make an appointment online right here at our service center. We'll take care of the tough stuff so you can drive with confidence.
Services We Provide near Ridgefield
The service center here at Colonial Mazda is staffed with certified trained-technicians that know just how to detect a problem with your vehicle and find a solution.
You can feel confident in our work, and we always offer monthly service specials that you can take advantage of!
We offer services as essential as oil changes, tire rotations, inspection, brake replacements, and more extensive services such as part replacements, engine tune-ups, and battery replacements. No matter what your Mazda needs to run its best, we can take care of it at a great price, and we only use original Mazda parts that work with your exact model.
When your vehicle is being worked on in our shop, we'll give you an accurate estimate of when it will be done so that you can plan your day accordingly. If you re Mazda needs to be here overnight, we are also happy to offer you a loaner vehicle for the time, so you can get to work in Bethel or brings the kids to school in Brewster, NY.
Customer service is what we are all about, and we encourage you to make your appointment today and get your vehicle running like new!
Contact us today for further information regarding our services and pricing.