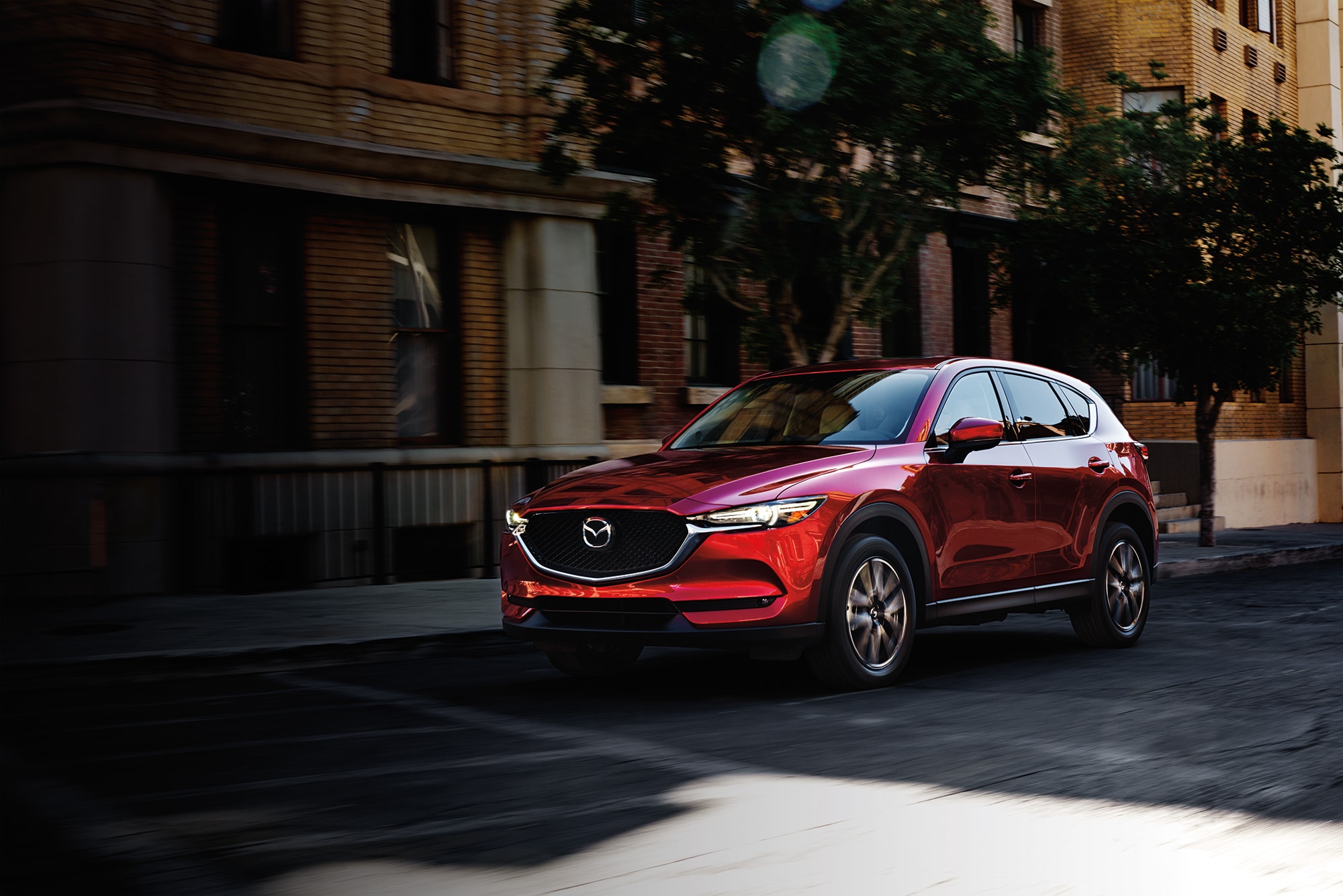 Danbury drivers searching for a subcompact SUV with plenty of power and comfort will prefer the new Mazda CX-30 over competitors like the Kia Seltos, Subaru Crosstrek and Toyota CH-R. Our sales experts are eager to tell you more about why this SUV stands out while showing you the new Mazda CX-30 inventory available at Colonial Mazda.
Mighty Mazda CX-30 Bulldozes Rest of Class in Performance
Ridgefield, CT motorists will appreciate the Mazda CX-30 for its agile handling, complemented by the SUV's 2.5-liter four-cylinder engine. Its 186 horsepower and 186 pound-feet of torque are the best in its class. Each competitor has far lower power outputs than the Mazda CX-30:
Subaru Crosstrek 152 horsepower, 145 pound-feet of torque
Kia Seltos: 146 horsepower, 132 pound-feet of torque
Toyota CH-R 144 horsepower, 139 pound-feet of torque
The Kia Seltos and Toyota CH-R both feature a four-cylinder engine with a CVT, while the Mazda CX-30 and Subaru Crosstrek shift in an elegant and smooth manner with a six-speed automatic transmission. The Mazda CX-30 gets 33 miles per gallon on the highway, besting the Toyota CH-R's highway fuel economy rating of 31 miles per gallon.
The Mazda CX-30 has a sporty sedan vibe thanks to sharp steering and attractive styling. The Subaru Crosstrek's firm suspension and sluggish acceleration makes the ride feel less sporty. Each subcompact SUV seats five, but Brewster, NY buyers will find the Toyota CH-R provides noticeably less passenger room.
Bethel shoppers who want more options will be interested in the Mazda CX-30, which comes in seven trim levels. Three trims are turbocharged-engine models that each feature Off-Road Traction Assist. The Toyota CH-R and Subaru Crosstrek offer four trims while the Kia Seltos offers five.
Test Drive a New Mazda CX-30 Near New Milford, CT
The Mazda CX-30 blends superior power with comfort that its competitors can't match. Visit our Mazda dealership in Danbury, CT to test drive a new Mazda CX-30.