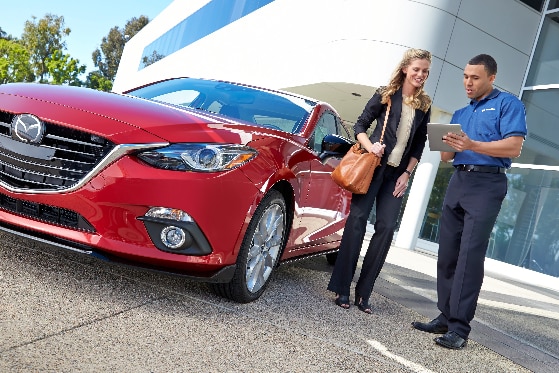 ?
At Colonial Mazda, our service center is your top destination for spring maintenance requests. Whether your Mazda model requires an oil change, tire rotation, or replacement auto part to improve your experience, we are here to help in Danbury. Make the short drive from New Milford or Ridgefield today for a closer look at our services! You can also schedule an appointment through our website from the comfort of your home. We look forward to working with you at Colonial Mazda.
Our Technicians Are on Your Side at Colonial Mazda
No matter the task at hand, we are trained and prepared to get you back on the road. Now is the perfect time to schedule a routine maintenance appointment for your new Mazda vehicle with spring heating up. Our technicians use OEM-certified procedures and equipment to ensure your vehicle is set up for success on the open road near Danbury, CT.
Schedule an Appointment with Colonial Mazda Today!
Whether you visit us from Brewster, NY, or Bethel, we are just a short drive away at Colonial Mazda. Our team is excited to work with you, so stop by our service center today for an exclusive meeting with our technicians! If you have any questions, we encourage you to give us a call or contact us online for more information. Now is the right time to schedule spring maintenance, and we are the right people for the job!