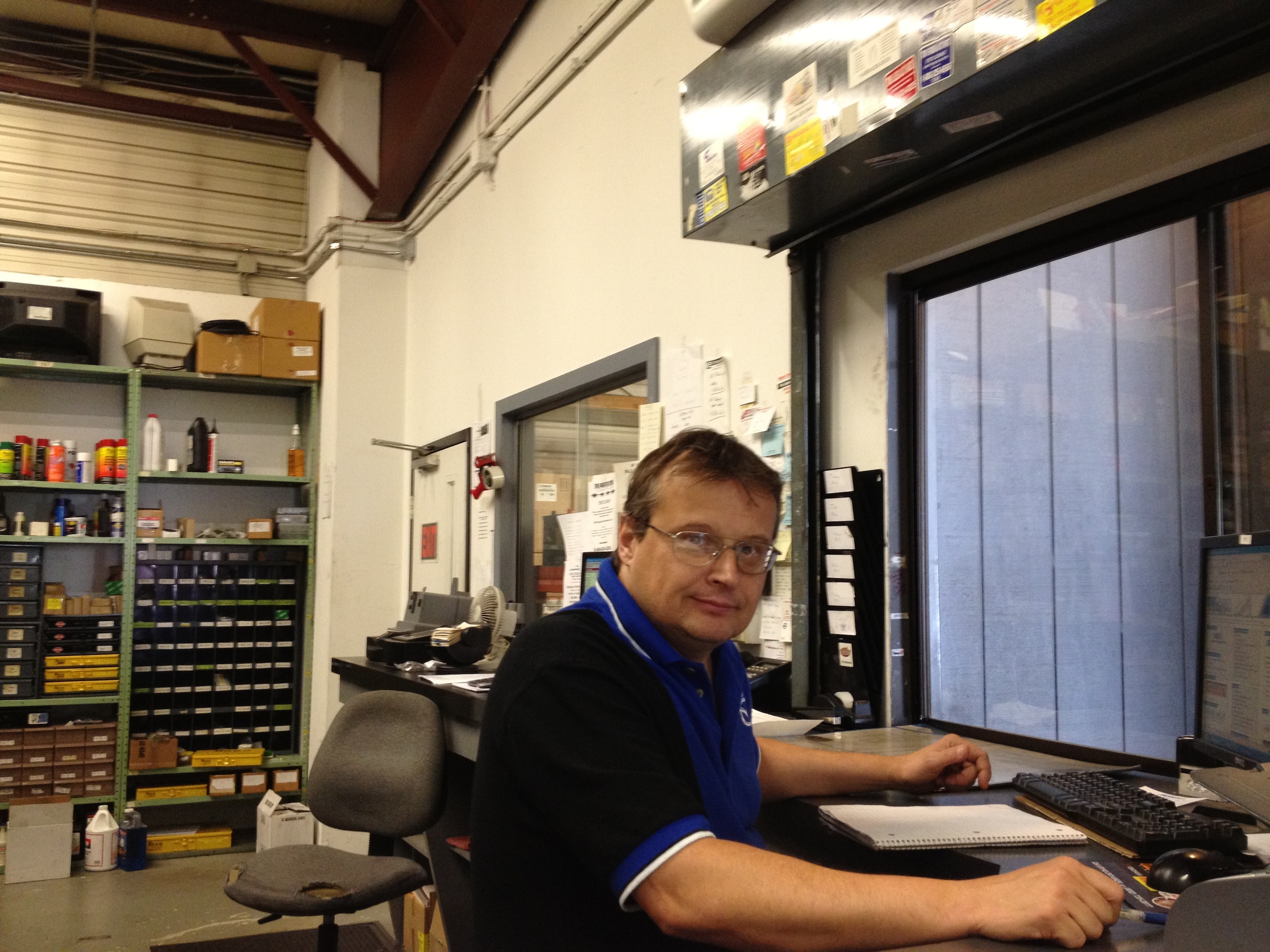 Genuine Mazda Parts for Drivers in Danbury
My name is Steve Erickson and I am the Parts Manager at Colonial Mazda. I have been with the Colonial family for 12 years. I have been in the automotive parts industry for over 17 years and enjoy helping all my customers. In my spare time I enjoy the outdoors and off-road motorcycling. Please feel free to contact me for all your parts needs.

PHONE NUMBERS:
WHOLESALE LINE   203-797-0411
GENERAL                 203-748-8700   ext 315, 316

HOURS:
MON-FRI   730-5PM
WED          730-7PM
 
EMAIL ME AT:
SERVICECOLONIALMAZDA@YAHOO.COM
 

Genuine
Mazda

Parts for Optimized Performance

At Colonial Mazda in Danbury, CT, we have a huge selection of genuine Mazda parts for your vehicle. When your vehicle needs something, we have an online form that you can use to request a part, or you can come to the dealership, whichever is easiest for you. If we don't have the part that you need, don't worry, we will find it and let you know the specifics on it. We only use genuine Mazda parts because they are designed to optimize the performance of Mazda vehicles, and we provide only the best for your vehicle.
We know that many customers around our dealership, especially in the Danbury, New Milford CT, Newtown, Ridgefield, Bethel, Brewster NY regions, like to do their own installation of parts, but if you would rather have an expert technician take care of it, our service center can help.
Our service center can also perform the regular maintenance that will keep your vehicle running for as long as possible. All you need to do is schedule an appointment and we will be able to do the oil changes, tire rotations, and brake inspections that are essential to vehicle longevity.
At Colonial Mazda, we want to take care of all your automotive needs, from providing you with a new Mazda model, to extending the lifespan of your vehicle as long as we can. To ensure we can get you the vehicle that you need when you want a replacement, we have many makes in our pre-owned inventory. Our goal is to reduce the stress that comes with a faulty vehicle, which is why we offer every solution to your automotive needs.