Why Buy From Colonial Mazda
Thoughtful Amenities
Whether you are waiting for your vehicle to get serviced, picking up a part for your vehicle, or stopping by to check out a new vehicle for yourself, we offer a wide range of amenities to enhance your experience here! Come by, look around and check what we can offer you!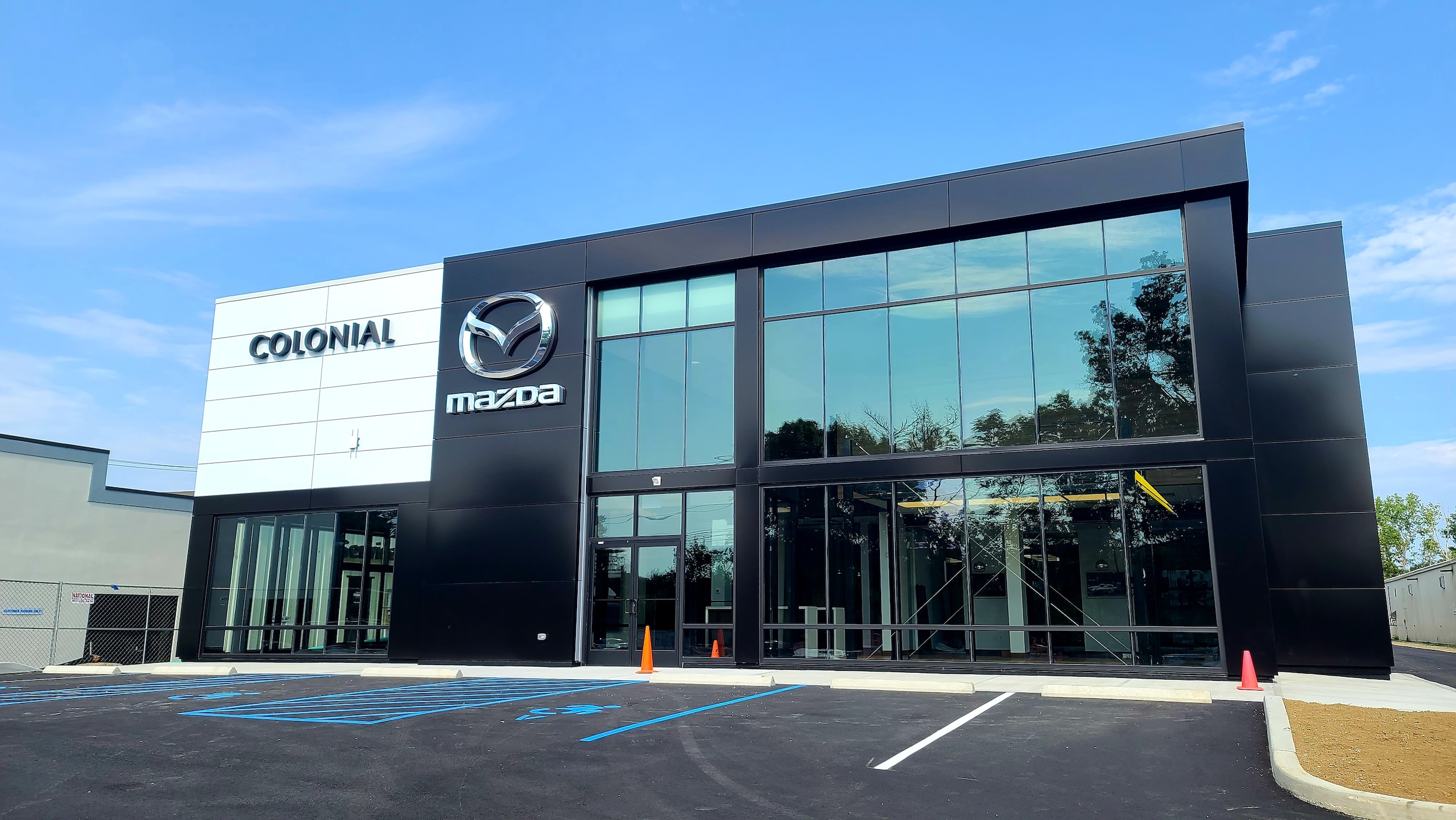 Colonial Mazda has a great selection of New and Used Mazda Vehicles in Connecticut


including Danbury, New Milford CT, Newtown, Ridgefield, Bethel, and Brewster NY

Colonial Mazda has been family owned and operated by the Beylouni family since 2003 and is an outstanding member of the local community. We have a strong presence in the community and are members of the Connecticut Automobile Retailers Association, the Greater Danbury Chamber of Commerce, the Bethel Chamber of Commerce and the National Automobile Dealers Association. Colonial Mazda is proud to support local charities and is a multiple year Titanium sponsor of the Danbury Hospital Cancer Fund and Diamond sponsor of Ability Beyond.
Though we've been a fixture in our community for years, our Mazda dealership is something entirely new!
We opened our new Colonial Mazda facility recently after months of construction, and we're eager to welcome customers into our showroom. Our state-of-the-art Mazda dealership is refreshingly modern, and it offers our team the resources we need to provide our customers with the top-notch service they deserve.
Whether you're already one of our fantastic customers or you're just now beginning your first experience with our dedicated team of Mazda pros, we're excited to welcome you to our brand-new facility. Our new building is outfitted with a wide range of amenities to keep you comfortable while you shop for a new car or wait for our service experts to tend to your car, so there's a lot more to enjoy beyond our expansive selection of exquisite Mazda vehicles for sale.
At Colonial Mazda we strive to provide outstanding professional service in all areas of our automobile dealership. We are proud to offer new Mazda models and are confident we can find the new car, crossover or SUV of your dreams. Looking for that certain Mazda3 sedan, Mazda3 hatchback, Mazda CX-3, Mazda CX-5, Mazda6 or Mazda CX-9? We will do everything it takes to get you that model equipped with the features you desire. There's something for just about everyone at our dealership, and we're sure you'll love exploring the new Mazda lineup at our sparkling new building!
If you are in the market for a used car in Connecticut or New York, look no further! Colonial Mazda is a certified pre-owned Mazda sales center carrying one of the largest selections of new and used Mazdas in Connecticut and the New York state areas. We will also help with auto loan and lease plans too. Our friendly and professional Mazda service and parts departments provide quality car repairs in Danbury and will help get you back on the road as quickly as possible. We've taken great care to ensure that our brand-new facility has all the resources that you need to get the most out of your experience, and we look forward to welcoming you into our cutting-edge Mazda dealership.
---
Our new dealership building is right next to where our previous home was on 100 Federal Road in Danbury, about a mile south of Stew Leonard's.
So, you don't have to worry about finding us again! Stop by Colonial Mazda today to get a closer look at our amazing new building and meet our friendly Mazda experts face to face!