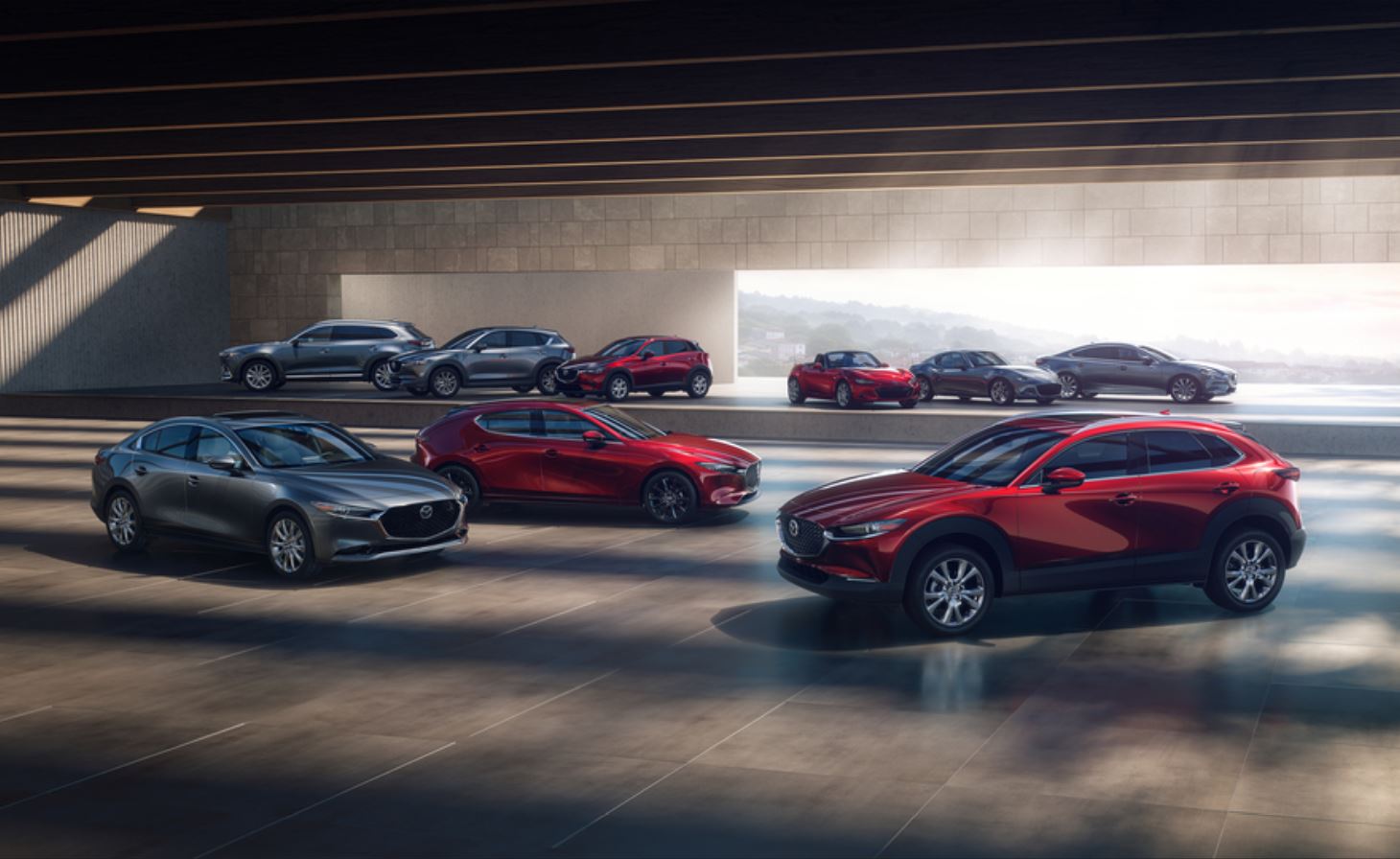 Mazda Embodies Luxury and Innovation
Mazda is one of the most popular auto manufacturers because they balance luxurious, beautiful interior design with powerful and sporty driving experience. That unique combination gives Mazda its identity as a manufacturer. It means that whether you are in the driver's seat or riding as a passenger, you're going to have a good time in a Mazda in Danbury.
Engine Technology
The other half of the magic formula for Mazda is the engine and drivetrain. Mazda makes cars and SUVs, and of those, some come with multiple engine choices while others have one choice. Either way, Mazda engines always have a lot of power for their size category. The tuning, construction, and transmission of Mazda models mean you'll get rapid acceleration, smooth, responsive handling, and an overall sporty feel no matter which size of Mazda you are driving in Brewster.
For SUVs, the smallest Mazda is the CX-3. It's got one 148-horsepower engine that feels good at anything from commuter street cruising up to highway speeds. Next is the slightly bigger CX-30, a new model. It has a larger engine, 186 horsepower, which is powerful at this size, and it's paired with a nice transmission for a smooth acceleration curve.
The next largest Mazda SUV is the CX-5. It has three available engines. The base makes 187 horsepower, and then there's a tremendous turbocharged upgrade at 227 horsepower. The last option is a 168-horsepower diesel model. The final and largest Mazda SUV is the CX-9. It comes with the same 227-horsepower turbo as the CX-5, which is still enough to give it a nice, athletic feel.
Moving over to cars, the classic Mazda3 in 2020 has the same 186 horsepower engine as the CX-30, which feels a lot more potent in the smaller frame of the 3. However, in 2021 the engine lineup is getting a dramatic upgrade, including a new base turbo and additional options. That model year will bring a significant performance boost on Ridgefield's roads. The larger Mazda6 has a 187-horsepower base and the standard 227 turbo that other Mazdas have, which gives it the right balance of weight and power. Lastly, the sports car, the Miata, is on its own planet in terms of performance. Its engine is 181 horsepower, and it's incredibly light as well as perfectly tuned. It handles like nothing else on the road, and there's no way to describe it until you try one for yourself.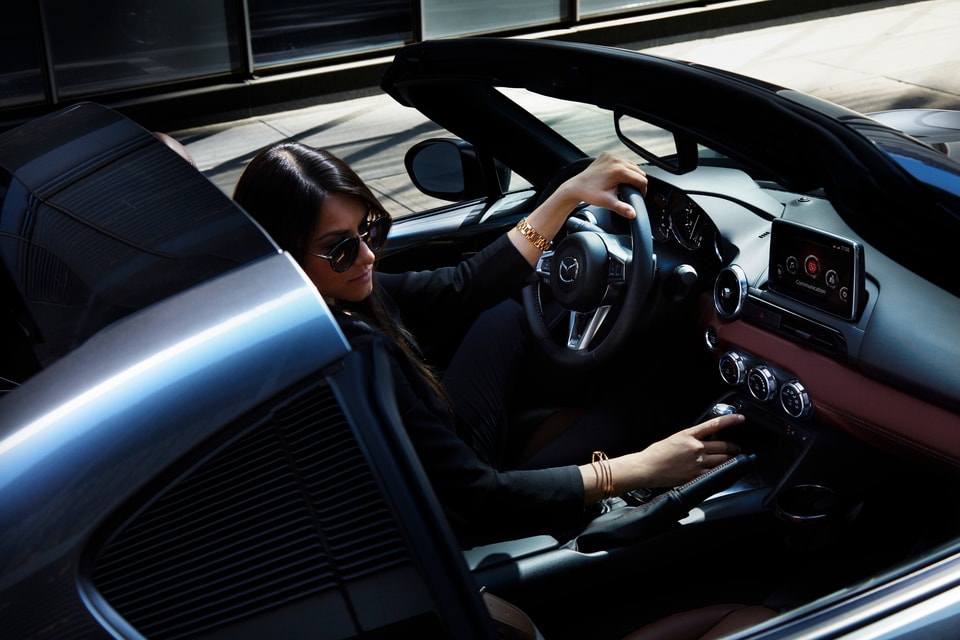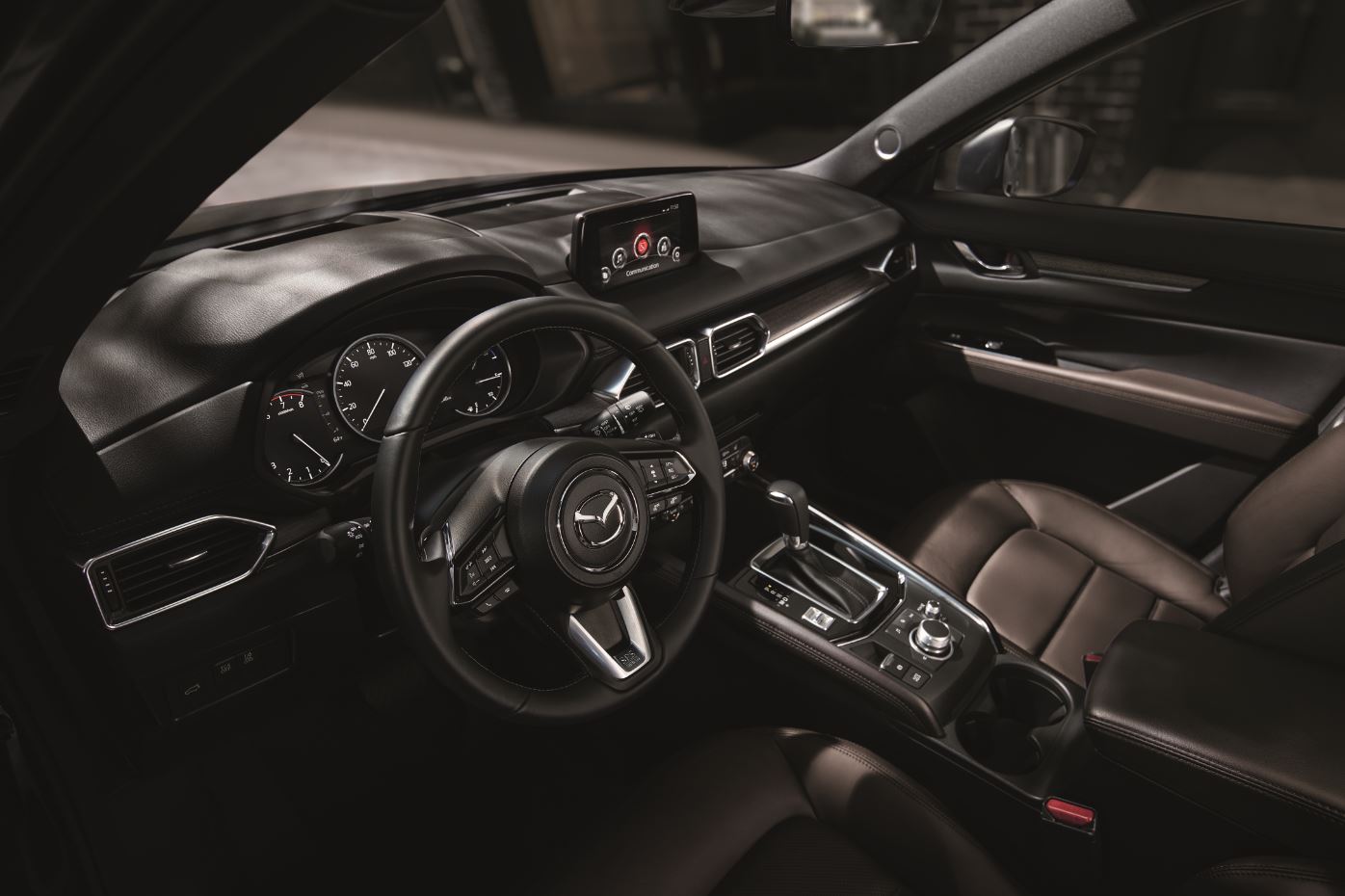 Luxury Interiors
Mazda vehicles typically aren't priced as high as luxury models for their respective classes, but they have a beautiful and comfortable interior that always has a luxe atmosphere. Each one is crafted with care, and they all use high-end materials and soft-touch surfaces to make your drive as pleasant as possible. Mazda has two basic approaches to the interior, depending on which trim level you choose. For the base trim of most vehicles, and sometimes for a few of the trims above the base, the interior will be primarily composed of cloth upholstery. Once you reach a certain level of trim, the cloth is upgraded to leather. Although Mazda uses fine cloth, the leather does feel better, and it also adapts better to changes in temperature driving in the New Milford area. Also, there is something unmistakably luxurious about leather in a car's interior. The price of Maza vehicles isn't so high that these leather trims are hard to access. The key philosophy is creating a luxury experience around Bethel without a luxury price tag across several vehicles. That's why Mazda models are typically the class leaders when it comes to reviews of their interiors.
If that interests you, call Colonial Mazda to schedule a test drive or learn more about a Mazda.